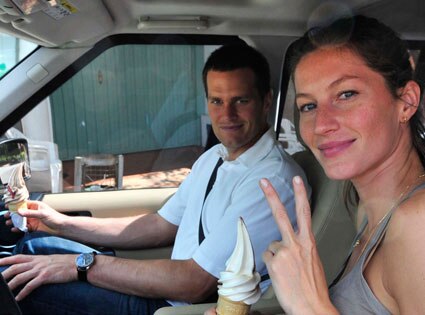 Second time's the charm... or if you're Tom Brady and Gisele Bündchen, the second time is paradise.
The Brazilian bombshell and the Superbowl-winning quarterback tied the knot a second time at Gisele's home in Costa Rica yesterday evening, according to People.
About 25 family members and friends attended Saturday's sunset nuptials, including Brady's 18-month-old son, Jack.
The bride, 28, wore a long designer gown with a 10-foot-long veil and carried a bouquet of white orchids. The groom, 31, wore a gray jacket and vest with white pants.
The ceremony capped off a three-day pre-wedding celebration, which included dinners, surfing and soaking in the South American sun.
The couple first exchanged vows in a quiet ceremony in February in California.