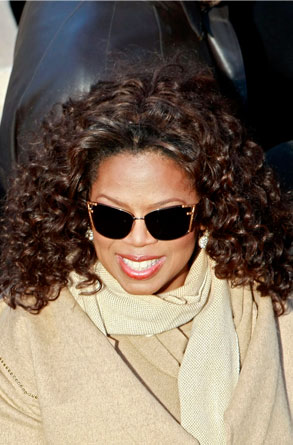 Viewers beware: Oprah Winfrey may be generous, but she's not that generous.
Both the FBI and producers of the Oprah Winfrey Show today issued a warning over an email scam targeting fans of the talk queen that teases the chance to win $1 million.
The email, a copy of which has been posted online, informs recipients that they have been nominated to take part in a special "Oprah Millionaire Contest Show," in which one lucky audience member will need only answer a handful of current-events questions to take home the jackpot.
In exchange, they are asked to share personal information and to send money to a Seattle address to pay for airfare, hotel and show tickets—though even the least astute viewer out there knows Winfrey's show and production company are based in Chicago.
Oprah.com wasted no time in busting the scam.
A post on the talk sovereign's site states no such show is in the works and reminds would-be audience members that tickets for the chatfest are always free.
"Please note that The Oprah Winfrey Show and Harpo Productions are not sponsors nor do we have any involvement whatsoever with this email notification," a message posted on the site reads.
"Individuals who receive such unauthorized emails are encouraged to file a complaint with the FBI at IC3.gov."